New Study Traps Pollutants Using Natural Soil Components
Friday, March 6, 2015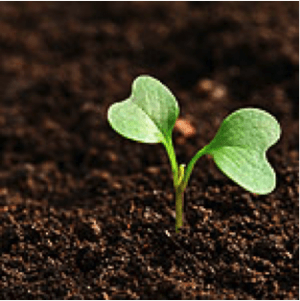 A new study is being conducted by researcher Mohamed Elsayed, a Fulbright Postdoctoral Scholar, on the use of natural soil components to trap pollutants. The study aims to improve humic acid and clay mineral interaction in hopes of controlling soil contaminants to safely reuse drain water for agricultural crops.
According to Elsayed, crops sown in polluted soil absorb contaminants which are transferred to humans upon consumption of the vegetables or grains. As a solution, the study is looking into combining humic acid, a major organic soil component and fertilizer, with either kaolinite or montmorillonite to adsorb pollutants in soil.
"The idea is to use natural materials to reduce the pollutants," explains Elsayed. "Natural components are cheaper, more easily available." Plus, artificial ingredients run the risk of adding to the pollution problems—natural ingredients don't.
The study makes use of a process called fractionation which breaks down the humic acid into smaller molecules. If successful, Elsayed will proceed with determining the optimum humic acid fractionation combination for each clay mineral.
Future goals of the study envision producers enhancing soil properties with a liquid or solid form of humic acid. "These compounds would capture the heavy metals and organic pollutants so the plant won't take it up," said Elsayed. "The resulting crop would be contaminant-free."
Andwin Scientific recognizes the need for premium laboratory supplies and equipment in the environmental science industry to achieve accurate and reproducible results. The company provides over a million products catering to both industrial and clinical industries. Learn more about Andwin Scientific's full line of products by visiting
http://andwinsci.com/categories.php
today.