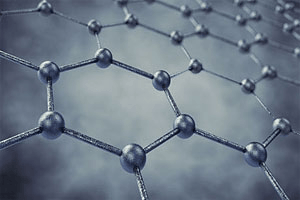 Graphene Study Catalyst for Improved Fuel Cells
Monday, September 23, 2019
A study entitled, "Aqueous proton transfer across single-layer graphene" was recently published in Nature Communications for its breakthrough graphene discovery. The research was conducted by the US Department of Energy's Oak Ridge National Laboratory (ORNL) in collaboration with scientists from the Fluid Interface Reactions, Structures, and Transport (FIRST) Energy Frontier Research Center (EFRC).
Pinot Noir Study Says Wine Production Methods Affect Color and Taste
Sunday, April 28, 2019
A new study published in Analytical Chemistry Research has shown that production methods for wine can affect the color and taste of Pinot Noir. The research, entitled "Evaluation of organic and inorganic compounds levels of red wines processed from Pinot Noir grapes",analyzes eight Pinot Noir wines from regions including the USA, France, New Zealand, and Chile.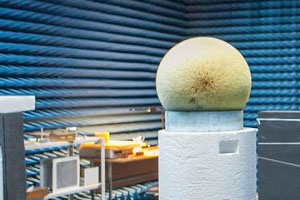 Scientists Turn Objects Invisible Without Metamaterial Coating
Sunday, April 21, 2019
A team of scientists from ITMO University, Ioffe Institute, and Australian National University have discovered a way to render homogenous cylindrical objects completely invisible without metamaterial coating. The method used for the experiment was based on a new understanding of electromagnetic wave scattering.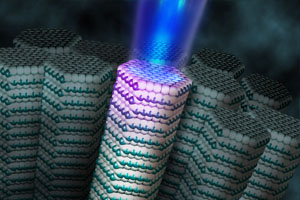 Scientists Build New Nanometer-Sized Laser Using a Single Atomic Sheet
Tuesday, April 16, 2019
Nature International Weekly Journal of Science, recently published a study entitled "Monolayer semiconductor nanocavity lasers with ultralow thresholds" which details the creation of a nanolaser using a single atomic sheet. The study was conducted by a team of scientists from the University of Washington in collaboration with Stanford University.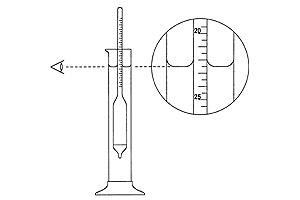 Sunday, April 7, 2019
A hydrometer is an instrument used to measure specific gravity or relative density of liquids. It takes the form of cylindrical glass or plastic with a bulb-shaped end. A printed scale calibrated to a specific gravity can be found on its stem while the end is weighted with lead shot or steel shot to keep the hydrometer upright in liquid.